Alumalite Signs Maximize Your Exposure
Any business can benefit from highlighting their brand. One great way to do this is with lightweight Alumalite signs. Roadside signs are very effective at drawing customers in to your business. Informative signs in store windows can assist your visitors even if you're not open. If you are looking to display maps or other navigational info try adding reflective materials to greatly improve visiblity. We can add QR codes to your sign so that your customers can use it as a gateway point to even more information and services.
Alumalite signs are one of the most popular sign materials used today. If you are starting a new company, planning a charity event for a non-profit, or you simply want to customize your residence with signs you've designed, Alumalite signs are a choice you can rely on time and time again.
Why? Alumalite combines a corrugated plastic core bonded between two sheets of factory prepared aluminum, which produces a smooth professional finish. The metal sheets are specially designed to be lightweight and built to be very strong and rigid. With Alumalite you are choosing a sign material that is easy to install regardless of the location and built to last.
Your personal projects may also benefit from greater exposure. If you find yourself putting on yearly yard sales a long-lasting, weather-resistant set of eye-catching signs will save you time and bring in more browsers. Signs for customized home decor signs are very popular - our Man Cave signs are big sellers. Alumalite makes a great material for signs in pools, backyards, kids' rooms, and kitchens.
Customized signs are a proven asset. Regardless of your application, a well-designed sign will increase your exposure. Exposure is important, and one of the main purposes of custom signage, but portraying your business image is equally important. A sign crafted of Alumalite will enhance the polished and professional look of your business.
Take it one step further and combine your custom Alumalite sign with edge capping or choose one of our numerous mounting accessories. Set youself apart from your competition and get the exposure you, your business, or your promotion deserves.
Alumalite Sign Applications and Finishing
Applications: If you need an outdoor sign with high rigidity, then a custom Alumalite sign is a great choice for you. Alumalite sheets are relatively light in weight, impermeable to weather, and an excellent choice when mounting or mobility requirements prevent the use of a heavier plastic or wooden sign material.
Finishing: While alumalite signs are attractive and professional looking, you can add a more polished look with the addition of edge capping. Edge capping comes in a variety of colors and helps to enhance the presentation of your new alumalite sign. The addition of edge capping creates the illusion of a solid sheet of aluminum, with the added benefits of alumalite.
<script type="text/javascript">var switchTo5x=true;</script> <script type="text/javascript" src="http://w.sharethis.com/button/buttons.js"></script> <script type="text/javascript">stLight.options({publisher: "86bf83f0-7ee9-4c74-bb04-7a1e186a0519"});</script> <span class='st_facebook_hcount' displayText='Facebook'></span> <span class='st_twitter_hcount' displayText='Tweet'></span> <span class='st_googleplus_hcount' displayText='Google +'></span> <span class='st_pinterest_hcount' displayText='Pinterest'></span> <span class='st_email_hcount' displayText='Email'></span>
Need Inspiration? Check Out Our Templates for Ideas!
Business Signs


Commercial Real Estate Signs


For Sale Signs


Mancave Signs

TheSignChef.com vs. Other Online Sign Companies
Smooth professional finish
Corrugated plastic core bonded between two factory painted sheets of aluminum
Extremely lightweight, yet very rigid
Standard material thickness is 1/4"
Also available in 1/2" thickness for heavy duty strength applications
Highly tolerant of environmental conditions (wind, cold, and hot weather extremes)
Waterproof, rustproof and rot proof
Last for decades inside
Easy to install and mount
Plastic edge cap available for a polished finished appearance
Available in any size
Available in any traditional shapes
Available in any color, design or style
Your choice of design, photos, logos or artwork
Alumalite Videos
Provided below are a collection of videos exclusive to theSignChef.com about Alumalite. View videos on design, thickness, size, and shape options.
Standard Alumalite Signs - Exceptional Designs
1:51min
How Thick Should Your Alumalite Sign Be?
2:14min
What Do Alumalite Signs Really Look Like Up Close?
3:37min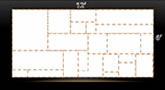 Absolutely Any Size You Want!
2:37min
Design or Price Alumalite Signs
Design Online
Price Now
Unlimited proofs with every sign. We send a proof of your design to ensure 100% satisfaction before we ship.
Free shipping on all Alumalite Signs for orders within the continental US greater than $125 for ground and greater than $400 for freight

Are Alumalite Signs Right For You?
Use our material selection wizard to help you determine the right sign material for your needs.
Find Out Now
Other Metal Sign Options
Aluminum Signs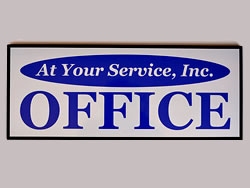 ARMOUR-Wood Signs

Dibond Signs