Brushed Aluminum Business Sign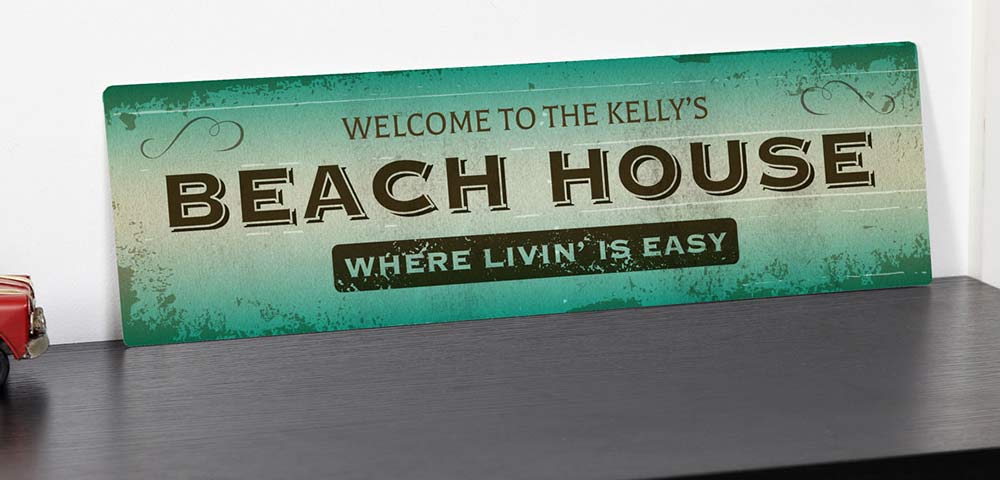 Indoor Aluminum Decorative Sign
Aluminum Sign with Vinyl Overlay
Aluminum Signs
Aluminum Signs: Perfect Inside and Out
Excellent for indoor and outdoor use, aluminum signs are durable, stylish and affordable. An aluminum sign is lightweight, making it easy to mount or hang. Aluminum is resistant to harsh weather (heat, humidity and snow) and naturally rust-proof, water-proof and chemically resistant.
Indoor uses
Aluminum signs make an excellent choice for your indoor signage needs. Because of their light weight and ability to be printed on both sides, aluminum signs make excellent hanging ceiling signs. Also, aluminum signs are easy to mount on any interior wall. Protected from the elements, an interior aluminum sign can last decades.
Outdoor uses
Aluminum signs are ideal for your outdoor signage needs. Because of the metal's natural rust and weather-resistance, aluminum signs will stand up to the elements far better than many other sign materials. Whether post-mounted, attached to poles, placed in a sidewalk stand or mounted to the exterior wall of your business, you'll find that aluminum signs are a stylish and durable choice.
Installation
We understand that installing your aluminum sign yourself may seem like a daunting task, and maybe you were planning to hire someone to do it for you. But before you go through the hassle of finding a sign installation company, trying to work around their schedule and spending an extra $100+ for their services, let us show you how easy doing it yourself can be. By self-installing your aluminum sign, you can save time and money.
We offer a variety of mounting kits and accessories that can ship with your order. For aluminum signs, we've found that these are some of the more popular installation supplies:
Fence mounting kits
Post and pole mounting
Real estate frames
Ceiling mounting kits
If you aren't certain what tools you need to install your aluminum sign, we'll be happy to make recommendations.
Highlights
Aluminum is thin, especially compared to wood and plastic.
Aluminum is rigid, yet flexible. Extra stiff aluminum signage is available using Dibond, Alumalite and ARMOUR-Wood.
With proper care and installation, an aluminum sign should last at least two years. Four grades of protective coatings can extend the lifespan up to 10 years.
Standard durability for aluminum is three years outdoors. Premium grade aluminum can extend lifespan to six years outdoors (maximum 15.)
Aluminum signs can be printed single-sided or double-sided using vibrant colors (even Pantone) made of high performance, UV resistance inks.
Aluminum signs are easy to install (installation kits are available).
Artwork can be applied to an aluminum sign via screen-printing, color-printed vinyl or engraving.
Five thicknesses (.032", .040", .063", .080" and .125") of aluminum are available.
Aluminum signs are available in any size, from a small 3" x 6" to a hefty 72" x 144" and even larger.
Unlimited proofs
With every sign, we send a proof of your design to ensure 100% satisfaction before production begins.
Free shipping
For all aluminum sign orders within the continental U.S. greater than $125.
Other Metal Sign Options
Dibond
Alumalite
ARMOUR-Wood
Aluminum Videos
Here at TheSignChef.com we are always trying to provide you with all the information you need to make the correct sign choice. Below is a collection of videos specific to aluminum signs. If you have any questions after viewing, please feel free to contact Customer Service at service@thesignchef.com or 800.899.6272.
Introduction to Aluminum Signs
1:21min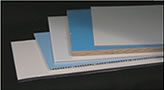 Aluminum Signs Up Close
4:29min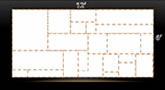 What Size Can My Aluminum Signs Be?
2:52min
How Thick Should Your Aluminum Signs Be?
3:21min
Aluminum Signs - Can I Get Any Shape I Want?
2:20min
What Else?
0:48min
More Information about Aluminum Signs
How quickly can you produce an aluminum sign?
Once you have approved your final proof, we usually have your aluminum sign produced and ready to ship within two business days.

Large orders and special requests normally ship in 3-7 business days. If your order is time sensitive, please share the exact turnaround time with Customer Service at 800.899.6272.
Would you help me with a rush order, even for aluminum?
Yes. We would be happy to rush the processing of your aluminum sign. The fastest way for us to help you with a rush order will be for you to call us at 800.899.6272.
Is an aluminum sign reflective?
Not by default, but a reflective coating can easily be applied to any aluminum sign. Check out the aluminum sign pricing calculator to see coating options and prices.
Can you drill holes into my aluminum sign at custom locations?
Yes. If you need additional holes or custom locations, you can note that request in your aluminum sign order. Special requests are subject to additional cost.
Can I drill my own holes in the sign?
You are welcome to drill your own holes. If you cause damage, we will not repair or replace your aluminum sign under warranty.
Could the sharp edges of the sign be harmful?
The edges of aluminum signs can be rather pointy, so we can round the edges if you prefer. Just let us know what radius you would like.
What about reinforced core aluminum signs?
If you're looking for an aluminum sign with a reinforced core, Dibond signs have a plastic core sandwiched between two thin sheets of aluminum.
Can you cut an aluminum sign into a custom shape?
You're not limited to only square and rectangle sign shapes. We will cut your aluminum sign to any custom shape you want. An aluminum sign can be contour cut (following every contour of your design) or halo cut (following every contour of your design while maintaining a border).
Do you print onto the aluminum or a vinyl overlay?
We can do either. Simply let us know which you would prefer.
Do I need to worry about fading or scratching?
The inks we use for our aluminum signs hinder fading. A sharp object will likely scratch your aluminum sign.
Do I need to worry about rust?
No. Rust is what happens to iron and steel when they are oxidized. Most metals experience oxidization, but the way they respond to it can be drastically different. Iron and steel change color and expand, which is what causes red/orange flakes. As the flakes chip away from the metal, more metal is exposed which oxidizes.

Aluminum, however, behaves differently. Aluminum Oxide is the product of aluminum oxidation, which forms a hard barrier that protects the aluminum from further oxidation. It looks almost identical the bare aluminum. This why people say that aluminum doesn't rust. With proper care, your aluminum sign will look perfect for many years.
Do I need to worry about bending?
The size and thickness of your aluminum sign will determine how flexible it is. The larger the sign, the more flexible it will be. This is why we recommend choosing thickness carefully and taking the overall size and placement of your sign into consideration.
What is the minimum quantity of aluminum signs I have to order?
The minimum order for all of our signs is just one. We offer quantity discounts starting at the second sign. The more signs you purchase in one order, the greater your savings will be.
What if my sign comes with a defect?
If your aluminum sign or some other product you ordered from us shows up broken or includes production defects, please contact Customer Service via Live Chat or call us at 800.899.6272 immediately. If you try to contact us after business hours, e-mail us at service@thesignchef.com and we'll respond when the office reopens. Manufacturing defects fall within our Workmanship Guarantee, so we will replace your sign free of charge.