ARMOUR-Wood Signs
Superior in Quality and Strength - Great for Your Business or Promotion!
ARMOUR-Wood signs gives you the best of two worlds - the strength of traditional wooden signs is combined with a glossy aluminum exterior finish creating a sign material that will stand the test of time.
Custom ARMOUR-Wood signs are produced with a solid, plywood core that is permanently sealed between two factory sealed aluminum sheets (see image below).
Due to the construction, thickness and density, ARMOUR-Wood is one of the strongest and most rigid sign materials available today. In addition, signs made of it have higher wind resistance than signs made of many other materials. They also have an elevated impact rating.
When you are looking for a custom sign with the highest rigid panel strength available and engineered to survive extreme weather ARMOUR-Wood delivers unbeatable performance. It makes a wise investment for any business or promotion. You can be sure it is a sign purchase that will endure over time - bringing lasting recognition for your business or promotion.
ARMOUR-Wood signs are highly recommended for permanent outdoor signs, construction site signs, real estate signs, wall mounted signs, post and panel signs, as well as hanging and fence mounted signs.
Options:
Edge Capping: All edges of the sign are sealed with a plastic 1/2" cap which not only protects the product from moisture, but also creates a finished framed look.
Edge capping is available in black and white - choose one to match your sign or to create contrast.
Traditional Shapes: ARMOUR-Wood is popular because it is designed for superior strength and resiliancy and it is available in what we call "traditional shapes": square, rectangle and vertical rectangle.
In order to keep the integrity of the ARMOUR-Wood product, custom shapes are not currently available.
Traditional shapes can have the same effect and "wow" factor as any custom shaped sign. Using exceptional designs, graphics, colors and images you can create a custom ARMOUR-Wood sign in a tradtional shape that is a perfect fit for your sign needs. It is not uncommon to see round, oval, and other fancy borders printed on a rectangular sign.
<script type="text/javascript">var switchTo5x=true;</script> <script type="text/javascript" src="http://w.sharethis.com/button/buttons.js"></script> <script type="text/javascript">stLight.options({publisher: "86bf83f0-7ee9-4c74-bb04-7a1e186a0519"});</script> <span class='st_facebook_hcount' displayText='Facebook'></span> <span class='st_twitter_hcount' displayText='Tweet'></span> <span class='st_googleplus_hcount' displayText='Google +'></span> <span class='st_pinterest_hcount' displayText='Pinterest'></span> <span class='st_email_hcount' displayText='Email'></span>
The highest rigid panel strength available
Solid wood core sealed between two aluminum, armour plated metal sheets
Available in 1/2" thickness, extremely heavy duty
Engineered to weather extreme weather conditions
Waterproof and rustproof
Panels only weigh 2 pounds per sq. foot
Includes edge cap for clean, professional framed appearance
Edges permanently sealed by edge cap for protection
Great for indoor use as well - it can easily last decades inside.
Simple to install and mount
Available in any size
Available in traditional shapes
Available in any color, design or style
Your choice of design, photos, logos or artwork
TheSignChef.com vs. Other Online Sign Companies
The ARMOUR Wood Video Library
You can find out all that ARMOUR Wood offers as a sign material. Browse the videos to see which thickness, size, and shape is best for your business or promotion.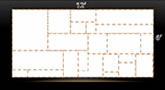 Armour Wood Sign Size Options
2:12min
Standard Armour Woood Signs, Exceptional Designs
2:04min
What Does Armour Wood Really Look Like Up Close?
3:10min
Design or Price ARMOUR-Wood Signs
Design Online
Price Now
Unlimited proofs with every sign. We send a proof of your design to ensure 100% satisfaction before we ship.
Free shipping on all signs for orders within the continental US greater than $125 for ground and greater than $400 for freight

Are ARMOUR-Wood Signs Right For You?
Use our material selection wizard to help you determine the right sign material for your needs.
Find Out Now
Need Inspiration? Check Out Our Templates for Ideas!
Advertisement Signs


Business Signs


Commercial Real Estate Signs


Construction Signs

Signs Similar to ARMOUR-Wood Signs
Durawood Signs

Sandblasted Redwood Signs

HDU Signs

Alumalite Signs

Aluminum Signs

Dibond Signs