Vinyl Banners
Banners are a great way to spread any message - indoors and outdoors!
Vinyl banners are one of the most popular ways to share your business or promotional message, regardless of the venue or business type.
You can use banners for so many occasions - to welcome home a new baby boy or girl, celebrate an anniversary or birthday, advertise a sale or grand opening, or announce that you are now hiring. You can design one of your own, customize one of our templates, or have us design one for you!
You can use them in any situation where you need a flexible, economical, and versatile sign. Suitable for exterior as well as interior use - Banners are tear resistant, waterproof, and easily portable.
Custom vinyl banners are highly professional and can be used anywhere and anytime to market your business or promotion.
With modernized printing processes, there is nothing you can't do with vinyl banners. Full-color printing allows you to use as many colors as you want - with no extra charge. You can even add photographs or detailed vector images!
You can count on your banner lasting for years - with proper storage - because it is constructed of the highest quality 14 oz. vinyl material and combined with our high definition printing.
Easy to install and display - check out our large selection of accessories to help you present your banner in a professional manner.
Vinyl Banner Options
Outdoor Vinyl Banners
Great for advertising and promoting events when you want your message to be taken to the great outdoors. They are made of a durable long lasting material, designed to withstand the conditions mother nature forces upon us.
Use them to promote your business, advertise a yearly sale or celebrate a special occasion.
Custom vinyl banners are lightweight and easy to hang.
Due to their flexible nature, banners are easy to reuse - with proper storage and care you can display it for years to come.
Indoor Vinyl Banners
Promote you and your business even when your audience has moved inside. Custom banners are very useful for indoor advertising.
The lightweight construction allows you to display a bright colorful message in locations where a more rigid sign would not work.
They are perfect for retail markets, parties, and celebrations as well as advertising real estate property and spaces.
Incorporate one into your business atmosphere and take advantage of futher business advertising.
Street Vinyl Banners
Commonly seen spanning the width of entire streets and boulevards.
Street banners are specialized custom banners when it comes to their construction. Typically, they are extremely large so we construct it to withstand the elements and the location at which it is being installed.
They are made of heavy duty vinyl and reinforced grommets to make it extra durable - certain to last for years.
Mesh Custom Banners
An extremely innovative product!
Produced from a strong but lightweight mesh material, they allow wind to pass right through them. This fine mesh construction does not compromise the quality or vibrancy of your design.
Mesh banners have the rich full color qualities of traditional custom banners combined with an inventive mesh construction.
They are great for hanging from buildings, parking garages, or other areas where wind is a factor.
Business/Trade Show Banners
Have the largest impact when it comes to trade shows and business promotions.
We use the highest quality material combined with high definition printing, giving you the best possible custom vinyl banner. Combine multiple banner signs together to create a eye catching trade show display, making certain clients take notice of your business or product.
Custom banners are easy to ship, store and display, making the installation and disassembling of your trade show display quick and effortless. Adding a one to your trade show display is one sure way to increase exposure and revenue.
Retractable Banners
Not exclusive to trade shows.
Many businesses use retractable banners for many types of signs. We take your custom vinyl banner and attach it to a solid, professional banner stand.
Our retractable stands are top of the line - strong, versatile and reusable. Retractable banners are a stylish, modern, eye-catching way that businesses are announcing their services, new products, and promotions - the perfect indoor advertising tool!
<script type="text/javascript">var switchTo5x=true;</script> <script type="text/javascript" src="http://w.sharethis.com/button/buttons.js"></script> <script type="text/javascript">stLight.options({publisher: "86bf83f0-7ee9-4c74-bb04-7a1e186a0519"});</script> <span class='st_facebook_hcount' displayText='Facebook'></span> <span class='st_twitter_hcount' displayText='Tweet'></span> <span class='st_googleplus_hcount' displayText='Google +'></span> <span class='st_pinterest_hcount' displayText='Pinterest'></span> <span class='st_email_hcount' displayText='Email'></span>
High gloss vibrant color finish
Also available in matte finish - a more conservative, super smooth finish
Completely waterproof
Highly tolerant of environmental conditions (wind, cold, and hot weather extremes)
Available one-sided or two-sided
Last for decades inside
Easy to install and mount
Perfect for outdoor signage, with an exterior life up to 5 years
Available in any size
Available in any traditional shapes
Available in any color, design or style
Your choice of design, photos, logos or artwork
The Sign Chef Video Library
Here at TheSignChef.com we are proud to offer to you our very own video series. We produced these videos specifically to address the common questions we get about vinyl banners. These videos are widely popular and address many questions but if you have any more please contact us at 1-800-899-6272.
What Do Banners Really Look Like Up Close?
3:45min
The 3 Most Popular Shapes for Banners
2:24min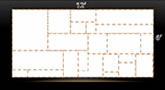 Get the Right Size Banner To Fit Your Needs
2:54min
Which Banner Thickness Do You Need for Your New Banner?
2:34min
TheSignChef.com vs. Other Online Sign Companies
Design or Price Vinyl Banners
Design Online
Price Now
Unlimited proofs with every sign. We send a proof of your design to ensure 100% satisfaction before we ship.
Free shipping on all Vinyl Banners for orders within the continental US greater than $125 for ground and greater than $400 for freight

Are Vinyl Banners Right for you?
Use our material selection wizard to help you determine the right sign material for your needs.
Find Out Now
Vinyl Banner Options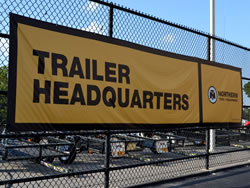 Outdoor Vinyl Banners

Indoor Vinyl Banners

Street Vinyl Banners

Mesh Custom Banners

Business/Trade Show Vinyl Banners

Retractable Banners