ADA Signs are Important for All Businesses to Ensure Safety and Accessibility for All Clients.
ADA signs assist in identifying accessible environments for the disabled. Since The Americans with Disabilities Act (ADA) was passed companies and individuals have incorporated ADA signage and graphics into their business practices. TheSignChef.com's ADA signs offer elegance, style, and compliance at an affordable price. Even with federal constraints, our custom capabilities provide a flexible range of design possibilities when it comes to personalizing your ADA signs. We are committed to making your ADA signage more user friendly for everyone, not just those with disabilities.
Our ADA signs can be displayed inside or outside because we offer a dual layer plastic sign material with countless stock images and templates to choose from. In addition to our traditional plastic ADA signage, we also offer the option of producing the signs in solid metal that are guaranteed not to chip or crack. They are made from one solid piece, so the text, braille, and design will never go missing from your sign. This unique production process makes metal ADA signs extremely weather and vandal resistant. With your choice of aluminum, bronze, or brass finishes, we can produce these plaques with our standard templates or you can choose from our stock images to create your own custom ADA sign.
ADA Signs Types and Applications
There are countless uses and requirements when it come to ADA signs, selecting the right one for you business or promotion can be overwhelming, we are here to assist. Whether you need custom ADA compliant parking signs, braille signs, ADA restroom signs or ADA restroom signs with braille, we can help you find the correct ADA sign for you need. We carry a large collection of in stock ADA signs in a variety of shapes, sizes and colors. In addition we can assist you in creating your own custom ADA signage.
Directional ADA Signs: Directional ADA signs are necessary to keep traffic flowing by providing easy to read and easy to understand language and graphics. Here at TheSignChef.com, we can creatively design directional ADA signage that will help people find what they are looking for and assist in proper traffic flow. They are perfect if you need dimensional directional ADA signage in public locations such as airports, schools, hospitals, sports arenas, and parking facilities. We can make your ADA signs highly visible for quick reference whether they are being used for indoor or outdoor use. Regardless if you are ordering standard sizes or requesting custom-designed pieces, you will not only be up to code, but you will also reduce navigation frustration.
Restroom ADA Signs: Selecting the necessary ADA signs for restrooms may seem overwhelming. Always check your local or state regulations when it comes to displaying the necessary ADA signs. Most states insist the mounting of two ADA signs, one displayed on the wall adjacent to the bathroom door's strike side and ADA signage on the actual restroom door. Most state's regulations require the ADA sign mounted on the wall be an ADA restroom sign with braille. However the actual ADA sign posted on the door should not contain braille, in order to keep the doorway from being blocked. We offer an assortment of superior quality and durable ADA signs for restrooms, including ADA restroom signs with braille. Our selection of ADA signage will assist you in passing all your ADA inspections because of its compliance with ADA specifications. Our ADA restroom signs are available in all shapes, sizes and colors as well as mens, boys, womens, girls , unisex and many more.
Parking ADA Signs: Be more accessible to all potential clients. The addition of ADA compliant parking signs will bring a larger audience to your business or promotion. Custom ADA compliant parking signs are the perfect way to designate your parking lots or streets. These ADA signs guarantee residents, employees and visitors are clearly informed of parking restrictions and requirements. Our selection of stock and custom ADA compliant parking signs contains a variety of colors, shapes and sizes, all of which are in compliance with federal and state ADA regulations. In most cases your ADA signs should be displayed for easy viewing and designate the proper parking location. Your parking ADA sign should include the symbol of accessibility, it may also include an additional sign "Van-Accessible" displayed below the symbol of accessibility. These signs must be displayed so they are not blocked when a vehicle is parked in the designated space.
Braille ADA Signs: Location is important when displaying ADA braille signs. Braille signs are required to be mounted in a location that will not cause harm or injury to individuals. Braille signs should be mounted on walls, not doors and other locations that are safe for vision impaired individuals to access them while remaining safe. Our braille ADA signs and custom braille ADA signage are produced in compliance with ADA requirements and incorporate Grade II braille. Braille signs are readily available in many shapes and materials, depending on your specific need and application.
<script type="text/javascript">var switchTo5x=true;</script> <script type="text/javascript" src="http://w.sharethis.com/button/buttons.js"></script> <script type="text/javascript">stLight.options({publisher: "86bf83f0-7ee9-4c74-bb04-7a1e186a0519"});</script> <span class='st_facebook_hcount' displayText='Facebook'></span> <span class='st_twitter_hcount' displayText='Tweet'></span> <span class='st_googleplus_hcount' displayText='Google +'></span> <span class='st_pinterest_hcount' displayText='Pinterest'></span> <span class='st_email_hcount' displayText='Email'></span>
Variety of colors and shapes to choose from
Available in acrylic and aluminum
Completely waterproof
Available with braille
Complete custom options available
Are ADA Signs for you?
Use our material selection wizard to help you determine the right sign material for your needs.
Find Out Now
ADA Selections & Supplies
Restroom ADA Signs

Advisement ADA Signs

Entrance, Exit & Stairs ADA Signs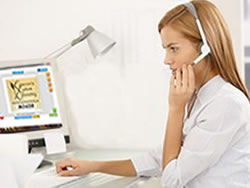 Custom ADA Signs

Mounting Supplies